Paajarvi, Ryan lead Senators to victory
Magnus Paajarvi and Bobby Ryan chip in a goal apiece in the Senators' 4-1 road win vs. the Hurricanes.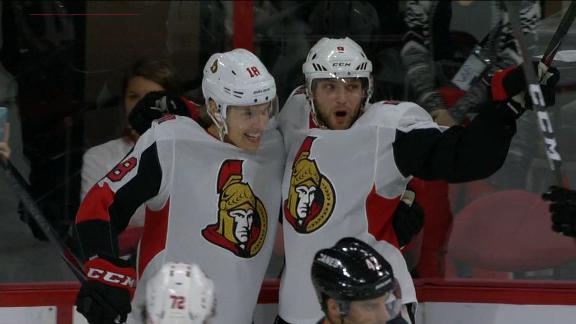 Flames tab 6 goals in win vs. Red Wings
Flames defensemen Mark Giordano and T.J. Brodie score in their 6-4 win vs. the Red Wings at home.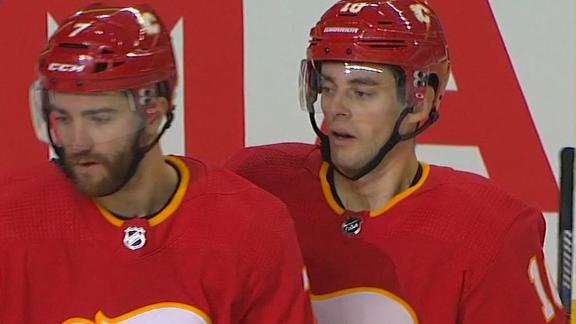 NHL
Eriksson, Edler bury goals in win for Canucks
Loui Eriksson and Alexander Edler each find the back of the net in the Canucks' 4-3 win vs. Buffalo.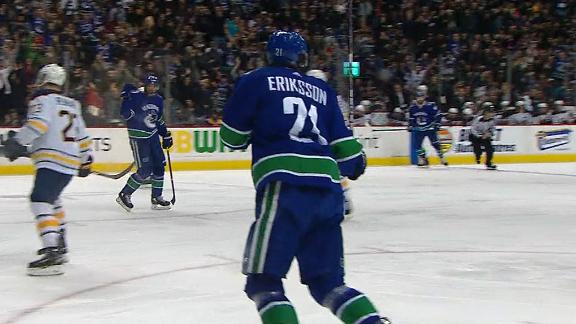 Customize ESPN
Grant Kratzer

The drawback to a muscular posterior? It's tough to find a pair of jeans that will fit. Connor McDavid and other NHL stars chronicle the struggle.
Greg Wyshynski

Football is king in the Cotton State, but from Huntsville to Birmingham and, yes, Tuscaloosa, there are many puckheads to be found.
Jeanine Leech/Icon Sportswire

Who is among the best prospects in the NHL? We rank the top 100.
ESPN Fan Shop
Powered By