Now
Buster Olney
@Buster_ESPN
Podcast es.pn/2TU5n8R @Kurkjian_ESPN about the @Noahsyndergaard comments and @JdeGrom19 negotiations, and… twitter.com/i/web/status/1…
Buster Olney
@Buster_ESPN
Inside how Mike Trout's $430 million deal got done espn.com/mlb/story/_/id…
Alden Gonzalez
ESPN Staff Writer
Mike Trout was serenaded by MVP chants by a nice crowd that has filled in around this stage. He said he was "losing it" while giving his speech and said the direction of the team made him think it was a good idea to forego free agency.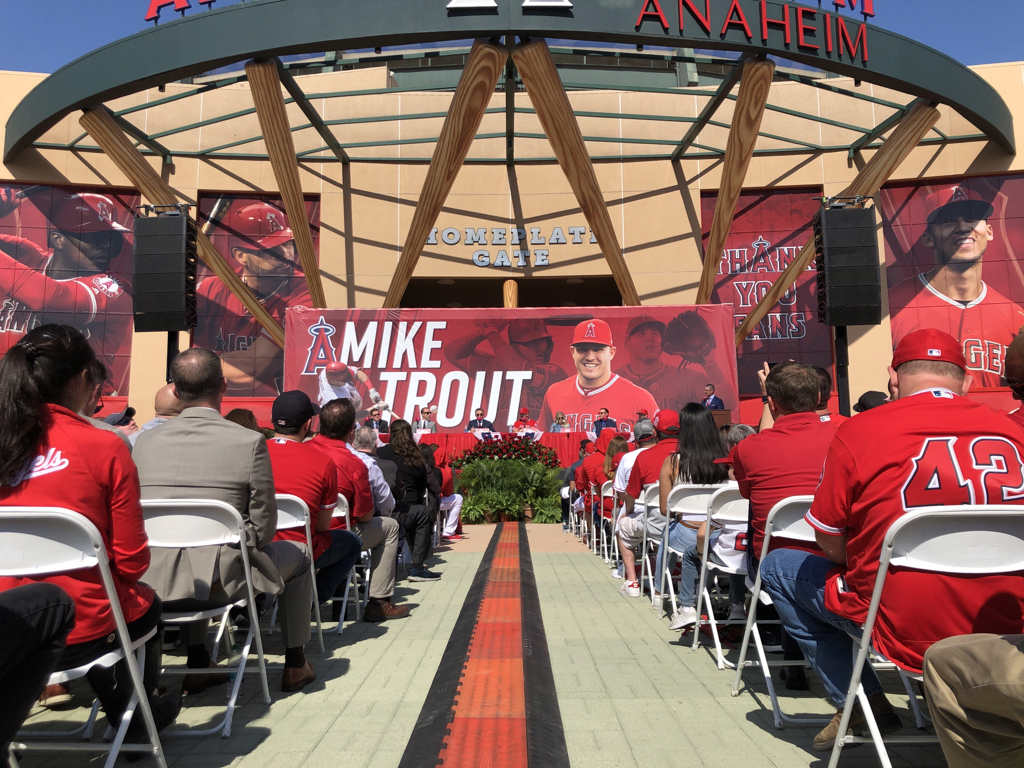 David Schoenfield
ESPN Senior Writer
Francisco Lindor has already been ruled out of Cleveland's opener with a calf injury (he'll start the season on the injured list) and now Jose Ramirez was carted off the field on Sunday after fouling a ball off his knee. Ramirez finished third in the AL MVP voting in 2018 and led MLB third basemen in home runs, steals, OPS and walk rate. This could be a little break for the Twins, expected to be Cleveland's best competition in the AL Central. The Twins host the Indians in the season-opening series.
David Schoenfield
ESPN Senior Writer
Noah Syndergaard is unhappy about the Mets' upcoming travel schedule that has them flying from Sarasota to Syracuse for a workout on Monday before heading to D.C. for the season opener. Syracuse is the team's new Triple-A affiliate, but still ... I kind of agree with Syndergaard here. Plus, Syracuse in March? I hope the Mets have the Carrier Dome reserved.
Alden Gonzalez
ESPN Staff Writer
Waiting on the opening act for this Mike Trout concert.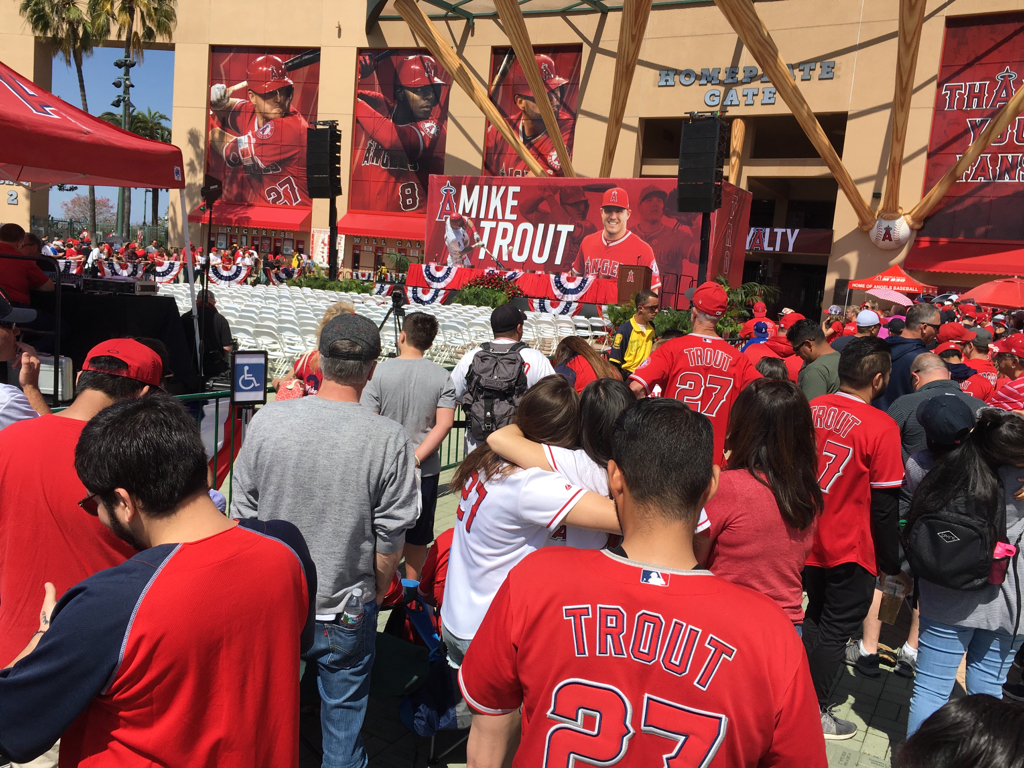 Coley Harvey
ESPN Staff Writer
Aaron Boone, as he said earlier Sunday, still believes there's a spot for Tyler Wade in New York this year. Here are part of the manager's postgame comments: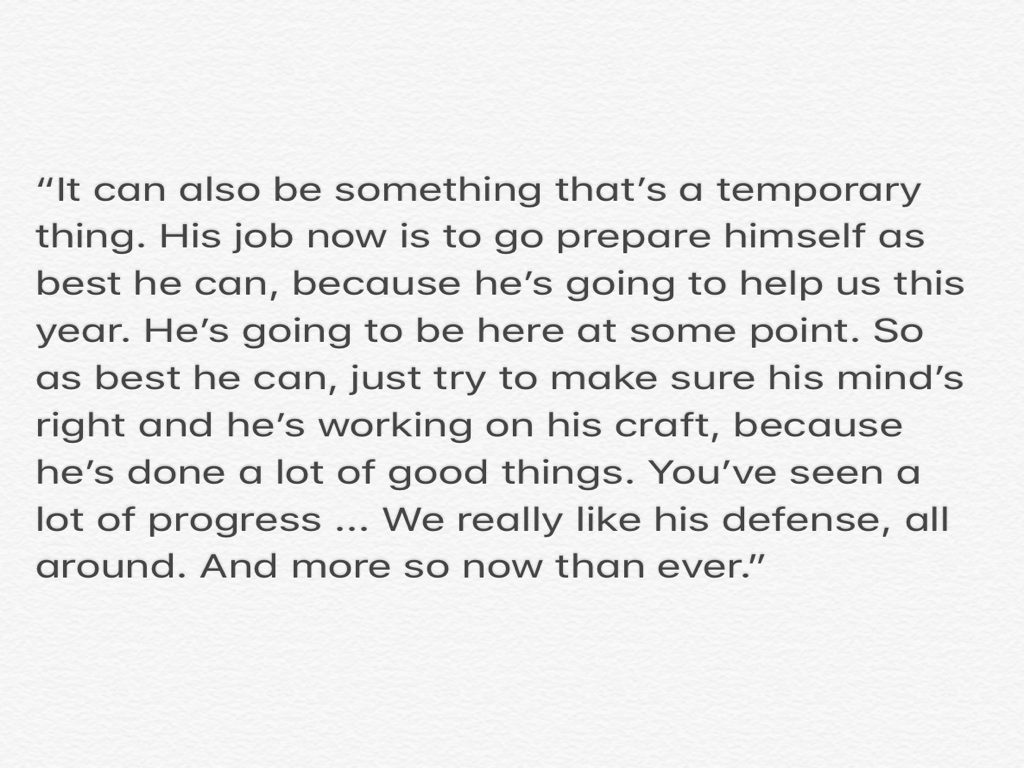 Buster Olney
@Buster_ESPN
We've got the Braves and Phillies on Sunday Night Baseball March 31. With that in mind, our poll for this week: whi… twitter.com/i/web/status/1…
Coley Harvey
ESPN Staff Writer
Yankees INF/OF Tyler Wade was refreshing blunt and honest about being optioned today: "It blindsided me." He said he was told the Yankees needed a real outfielder. Saturday, they traded with Colorado for OF Mike Tauchman. Still, Wade thought that was for "depth, not taking my job." Seemed to have wished he had been moved to center a lot sooner.
Coley Harvey
ESPN Staff Writer
Aaron Boone on optioning versatile INF/OF Tyler Wade today: "Tough morning ... He's done a lot of the things we've asked. He came in here and had another good spring. We feel more and more comfortable about his ability to play multiple positions well. You also have to look at it as these things remain fluid and can be temporary at times, and the bottom line is he's put himself in a good position to be here. We feel like he will impact our club at some point this season ... One of the things with Tyler, when we're whole, he actually makes a little more sense because of the versatility he now really possesses. This could be a situation where Tyler gets his chance, even as we get healthier. That's possible."
Karl Ravech
@karlravechespn

@Yankees @Orioles Thursday we kick off the Inited States regular season on ESPN at 1et with @Kurkjian_ESPN @PerezEd… twitter.com/i/web/status/1…
Coley Harvey
ESPN Staff Writer
The ripple effect of yesterday's Yankees-Rockies trade has now been felt in New York's outfield. Yankees announce that they've optioned Tyler Wade to Triple-A. Seems a sure sign that Mike Tauchman will open with them in the Bronx.
mark schlereth
@markschlereth
Last day to stock up @Costco Park Meadows! Swing by and try a free sample of all 5 products. Thanks people pic.twitter.com/B9uetJRDSI